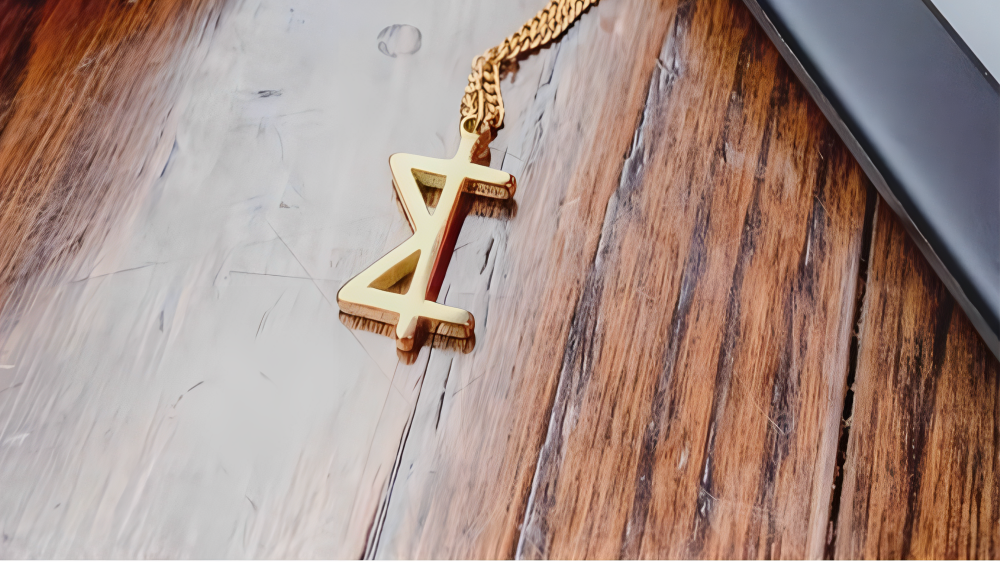 5 Ways To Make A Statement With Stainless Steel Jewellery
Jewellery has transitioned from being mere pieces of ornaments to becoming expressions of the wearer's personality.
With the benefits of modern manufacturing techniques, steel is now an easier-to-use material for the creations of extravagance stainless steel jewellery. With designs made for both men and women, it is not surprising that stainless steel jewellery is often the choice for modern individuals, making it one of the most popular types of jewellery purchased online.
Furthermore, the characteristics and advantages of stainless steel jewellery (insert blog link) has allowed this type of accessory to evolve over the years and become one of the most popular jewellery options for everyone. The offerings of stainless steel jewellery for women have seen exponential growth, with vast choices suited to all types of occasions ranging from chic and elegant to wild and loud.
Because of the large choice present on the market,  finding the perfect piece of women's jewellery online for an occasion can be difficult. To simplify such a hard task, one of the most important things to keep in mind when searching for such an accessory is "what outfit is this going to pair with".
To further help navigate such a vast marketplace, here are 5 "must do and must don't" key points about jewellery pairing and how to get the best use out of each occasion and outfit. 
PENDANTS: The Highlighters
From red carpets to formal office meetings, pendants offer unmatched versatility over any other accessory on the market. The design options and styles available make pendants the perfect companion to any outfit and occasion. Pendants are best for looking a bit more premium without falling into the overdone look. Plain Stainless Steel pendants pair perfectly with both low-neck dresses and solid colour crew neck tops, great  to spice up a daily summer outfit or catch compliments at work. If you after something just a little more premium stainless steel with gold PVD (physical vapour deposition) coating will offer the same benefits with a just a little more "umf"
Zoey Deutch at the Golden Globes 2020 Downloaded from Pexels
BRACELETS: The Silent Speakers
Wrists are not only known as the thinnest part of the body but are also a tool for social communication in many cultures. It is fairly uncommon to see people using hand gestures to bring extra emphasis to a conversation, to be thrown in the air as a gist of joy or for someone to attract attention.
It therefore wouldn't come as a surprise that as a species we chose this visible part of the body as placeholder for decoration. Bracelets are versatile enough to be donned by men and women both. Women might opt for a more minimalistic look with the liking of our  "Bethel Mini Bracelet", or go for something subtle but chic with our "Lyon bracelet". While men often like more bohemian look with something like our "Memphis bracelet" or more streamlined as a "Fulton Links Bracelet"
A chunky bracelet is better when trying to make a bold statement like our "Merida Bracelet". It is a modern trend to stack up and mix match multiple bracelets to make an even bolder impression and trendier options. All bracelets pair best with 3/4ter sleeves, short sleeves or sleeveless dresses. 
EARNINGS: The Best Friends
Whether you are looking to add a little funk or a bit of glamour, earnings are definitely your best friends. Earrings go well with any outfit, whether it's an elegant dress or your favourite T-shirt and denim combo
Our drop and chain earrings are perfect when you are in the mood to make the world your playground. But for a more sophisticated look, go for something chunkier like our Biome hoop earrings with their modern and elegant vibe; those are great for an evening out yet easy enough to wear at work or in a casual setting. 
Rings: The Story Teller
Rings tell a story. They are the piece of jewellery that most relate to who we are and the story we tell. Well-known symbols of relationship (marriage or engagement), of class (signet rings for example) or culture (biker and other club rings) and one of the most sought-after products in the stainless steel women's jewellery and the stainless steel jewellery for men section. Stainless Steel is perfect for rings due to the characteristics of the metal and durability without the drawback of. They can be subtle amplifiers that can enhance a look or create an entire vibe. Go for a ring like our Biome ring,  versatile enough on its own for a classy dressed-up look or stacked with others for a bold casual statement.
Necklaces: The Show Stoppers
A well-chosen necklace can make or ruin your entire look. As a rule of thumb, necklaces should always complement not contrast the outfit. Choosing a necklace that not only matches your outfit but also your personality can be a little tricky, so choose wisely.
If you are a glam queen elegance is to be expected, something like our Sanibel Necklace will add to your enchanting style, if you are after a bold look and a head-turning presence big chains like our Merida Necklace is the way to go
Anyway if you are in doubt, given the affordability and versatility of stainless steel jewellery, buying a few extra pieces and building an amazing jewellery collection is within reach for anyone.