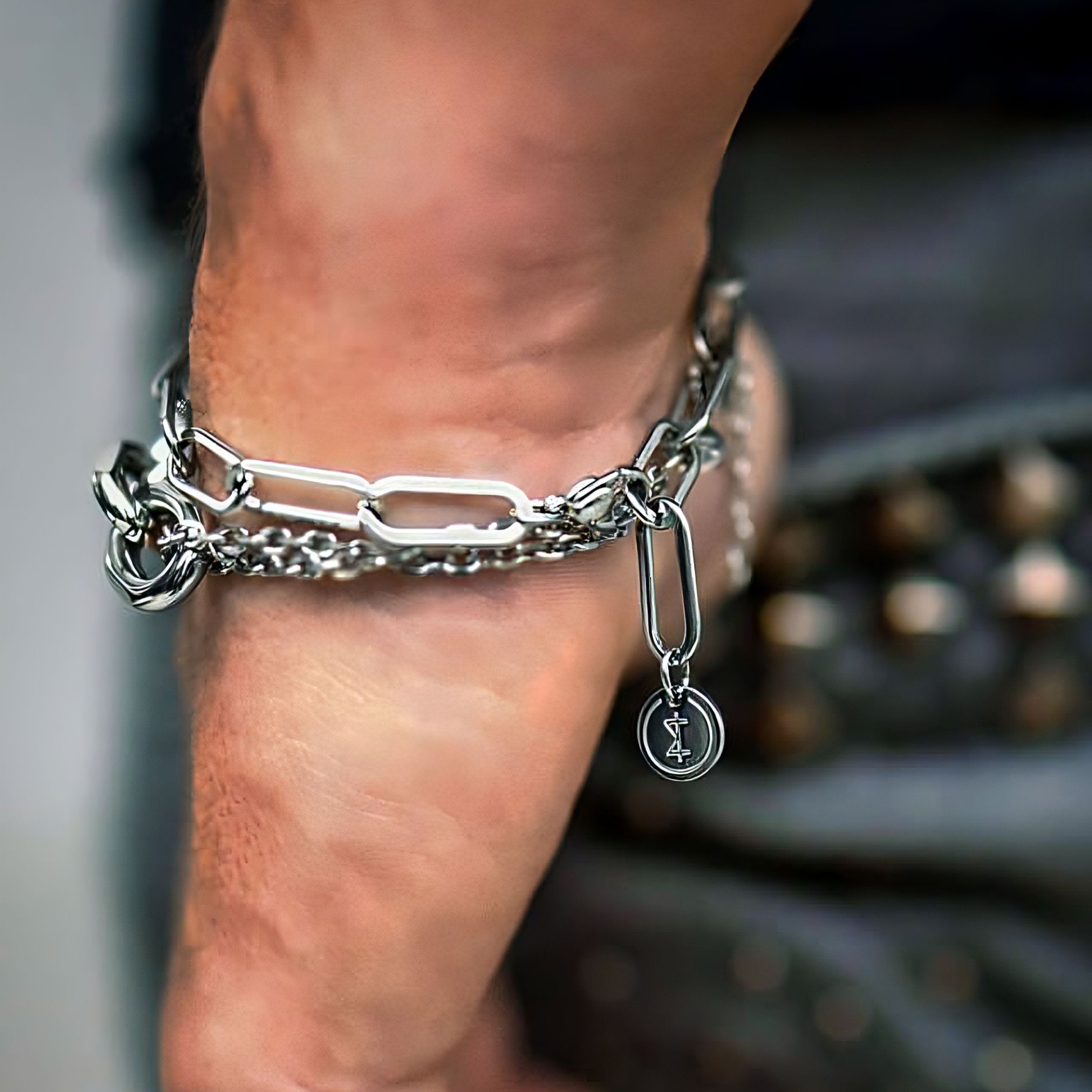 Stack and Style: The Versatility of Bracelets
Bracelets are more than just a trend, they are a timeless accessory that have been a staple in personal style for generations.
From ancient times to modern fashion, bracelets have always been a symbol of self-expression, elegance and a reflection of one's personal taste.

One of the most intriguing aspects of bracelets is their versatility. You can stack them together to create a bold and layered look or wear them alone for a more subtle and understated style. The possibilities are endless, it's all about how you want to express yourself.

Another aspect that makes bracelets so appealing is the wide variety of materials they can be made from.
Silver bracelets have a timeless and elegant appeal, they are perfect for those who want to add a touch of class and sophistication to their look.
Stainless steel bracelets on the other hand are a popular choice for those who prefer a more modern and contemporary look. They are durable, hypoallergenic and require very little maintenance.

Charm bracelets have been so popular in the last decade that are worth mentioning. They are unique, fun to put together and are a personal way to express yourself. Each charm or individual charm bracelet can represent a different memory, milestone, or personal interest. They are a great way to tell a story and make a statement.

Lastly to add to the appeal of bracelets is the option of limited edition pieces and art or design jewellery. These types of  bracelets are specially crafted with unique designs and materials, often produced as one-off or in small quantities and push the boundaries of traditional jewellery design.These modern pieces often incorporate unconventional materials, unique textures and bold colours, making them a great way to add a touch of edge to one's personal style.
They are highly sought after by collectors and those who appreciate the exclusivity and rarity of such pieces. Not only do they make a statement, but they also hold a certain level of prestige and value. 
In conclusion, bracelets are not just a passing trend, but a timeless accessory that has the power to express our individuality, tell our stories, and enhance our personal style. Whether you prefer stainless steel, silver or charm bracelets, there's something for everyone in the ever-evolving world of bracelets.